Twenty-plus years after the end of the conflict in Kosovo, Albanians and Serbs live and work segregated, with few opportunities to rebuild damaged relations. However, current opportunities of the digital age, where people communicate with each other through social networks and platforms give us a different way of thinking about one another and interacting with one another. 
This is the entry point for Linking Through Lenses (LTL), a program using a people-to-people approach to:
Expand opportunities for young people to engage in constructive and alternative activities in pursuit of common interests, and
Develop sustainable relationships and joint activities that contribute to mutual gain.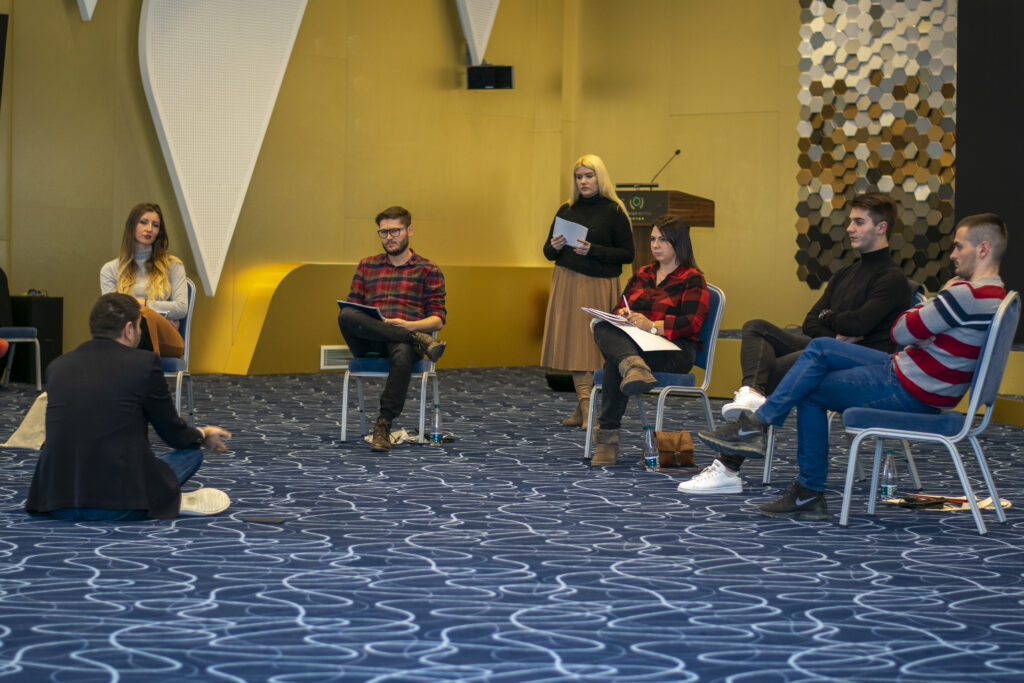 LTL enables visual influencers (YouTubers, Instagramers, TikTokers) to shape the sentiments of youth in Kosovo, bring communities together, and generate new practices or perspectives of communication and dialogue. They will get engaged in designing impact and creating and sustaining dialogue and cooperation among communities on a virtual and direct approach.  
Finally, visual influencers will design new and innovative content, utilizing their social media presence, together with a deep understanding of the community to promote and normalization of relations, and positive stories on Kosovo communities' interactions that effectively push against negative and toxic narratives.  
In order to create influential content of the very best quality, our influencers are getting support from these amazing mentors.